L.E.R.H. selection 2023
Call for admission to the PhD Courses 2023/24
Call opening: 9 May 2023
Call deadline: deadline June 7th 2023 - 1 pm (CEST)
For the Research topics see here.
A Guide for the research synopsis writing is available here.
The new UNIPhD call for applications is now open!

"UNIPhD – Eight century legacy of multidisciplinary research and training for the next-generation talents" is a MSCA-COFUND Doctoral Programme at the University of Padua offering 11 fellowships (36-month long) to transnational Early Stage Researchers (ESRs) choosing to come to Italy to pursue their PhD studies, in all scientific areas.

The call for the academic year 2023/2024 is open from 6 December 2022 to 31 January 2023. We are looking for 11 promising candidates in 10 PhD Courses, to engage in a brand new international, intersectorial, interdisciplinary and innovative "training through research" experience starting on 1 October 2023.

Read the UNIPhD Call for applications (Cycle 39, Academic Year 2023/24) to find out more on eligibility criteria, application procedure and recruitment conditions. Annex 1 – UNIPhD Doctoral Courses & Research topics, Academic Year 2023/2024 will give you an overview on the PhD Courses and Research topics available.

Call deadline: 31 January 2023, 1 p.m. CET (Italian time) – Apply now!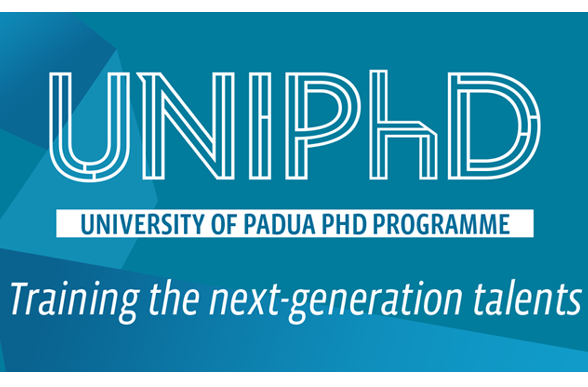 L.E.R.H. NPRR selection 2022
Results of titles evaluation (pw required)
The password required to read the final rankings was sent by CINECA to each applicant just after the application to the UNIPD PhD program.
Shortlisted applicants - oral exam schedule (pw required)
Note: inside the file you will also find the ZOOM LINK indication, with the password required to connect.
Results of the titles examination for the LERH PhD program selection (without password).
Candidates with a mark equal or greater than 35 are shortlisted for the oral examination
---
The rankings will be made public from December 23rd 2022 through:
Successful candidates must enroll by January 20th 2023. Information on enrolment procedures will be published at the same time as the rankings.
Publication of enrolment deadlines are to be considered as official notification for all intents and purposes.
No personal communication will be sent to the candidates. Candidates granted admission to the Courses are responsible for checking enrolment dates and procedures.
---
The call for application for further PhD scholarships financed by NextGenerationEU in the context of the National Recovery and Resilience Plan (NPRR) and by external funds is now published
Call opening: 28 October 2022

Call deadline: 28 November 2022 1 pm (CEST)