Paolo Tarolli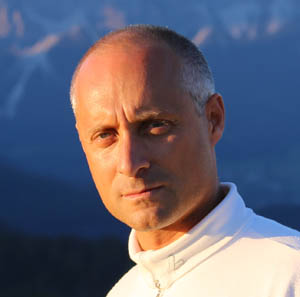 Associate Professor
SDS: AGR/08
Address: Viale dell'Università, 16 - Legnaro (PD)
Phone: +39 0498272677
Fax:+39 0498272750
E-mail: paolo.tarolli@unipd.it
CV (english), CV (chinese), CV (italian)
> Head of Earth Surface Processes & Society Research Group (https://www.linkedin.com/in/earthsurfs/)
> Executive Editor of Natural Hazards and Earth System Sciences (NHESS)
> Deputy President of Natural Hazards division at European Geosciences Union (EGU)
> Deputy President sub-division VII (Information and Communication Technologies) of the Italian Society of Agricultural Engineering

POSITIONS
2017 – now Adjunct Professor: University of Georgia (USA)
2017 Visiting Professor: Guangzhou University (P.R. China)
2015 – now Associate Professor: Department of Land, Environment, Agriculture and Forestry, University of Padova (Italy)
2013 – now Visiting Professor: China University of Geosciences in Beijing (P.R. China)
2011 – 2014 Assistant Professor: Department of Land, Environment, Agriculture and Forestry, University of Padova (Italy)
2011 – 2013 Visiting Professor: Earth Sciences Department, National Cheng Kung University (Taiwan)
2011 Visiting Professor: École Polytechnique Fédérale de Lausanne
2010 Visiting Scholar: Geography Dept., National Taiwan University (Taiwan)
2010 Marie Curie Fellow (Experienced Researcher): Institute of Inland Waters, Hellenic Centre for Marine Research (Greece)
2009 – 2013 Adjunct Professor: Marche Polytechnic University (Italy)
2008 Visiting Scholar: Civil Engineering Dept. and St. Anthony Falls Laboratory, University of Minnesota, USA

COMMISSIONS OF TRUST
2019 – now Deputy President of Natural Hazards division at European Geosciences Union (EGU
2018 – now Deputy President subdivision VII (Information & Communication Technologies) of the Italian Society of Agricultural Engineering
2016 – 2019 Chair of the European Geosciences Union SSS subdivision SSS12: Material and Methods in Soil Science
2015 – now Chair of the European Geosciences Union NH subdivision NH6: Remote Sensing & Hazards

INSTITUTIONAL RESPONSIBILITIES
2017 – 2022 Scientific Coordinator of the MoU between China University of Geosciences (CN) and University of Padova (IT)
2017 – 2022 Scientific Coordinator of the MoU between Massey University (NZ), University of Lincoln (UK) and University of Padova (IT)

EDITORIAL POSITIONS
2018 – now Executive Editor: NHESS (Copernicus)
2018 – now Associate Editor: Land Degradation & Development (Wiley)
2017 – now Associate Editor & Advisory Board Member: Remote Sensing (MDPI)
Editorial Board Member: iScience (Cell Press), Earth Surface Processes and Landforms (Wiley), Anthropocene (Elsevier), Heliyon (Elsevier), Journal of Mountain Science (Springer), Quaternary (MDPI
Prof. Paolo Tarolli Media Impact
Public events
National Magazines (flood events in Veneto Region and human impact)
National Magazines (Nutria damages along drainage networks of Veneto Region)
National Magazines (Wildboars damages in agriculture)
Radio
TV
Blog
Google Scholar, SCOPUS, ResearcherID, ORCID
Tarolli is author, since year of PhD (2006), of more than 90 papers (2 invited review articles, 6 special issue editorials) published and in press in international peer-reviewed journals with the following publication metrics: Google Scholar (h-index 36, total citations 3600), SCOPUS (h-index 32, total citations 2735). He is also author of 1 movie review and 3 book reviews in international peer-reviewed ISI journals, 9 papers in national magazines, 2 chapters in Encyclopaedia, 12 papers in books, 20 papers in conference Proceedings, and 145 presentations (3 invited keynote talks, 4 invited talks) at national/international meetings (41 orals and 104 posters). He edited two books (one for Springer and one for Elsevier).
- Earth surface processes analysis
- Humans-Earth interactions
- Water Resources and Society
- Anthropogenic landscape analysis
- Land Degradation
- Soil erosion
- Natural Hazards
- Landslides
- Hydrogeomorphology
- Digital Terrain Analysis
- Lidar
- Structure-from-Motion photogrammetry
- UAV
- GIS
Topics:
Humans-Earth interactions; Soil and Water Resources Management; Agricultural impact on water resources; Effects of urbanization and technological innovation in agriculture; Earth-Surface Processes analysis through high-resolution topography; Land Degradation; Landslide and erosion processes analysis; Digital Terrain Analysis; Lidar applications; Structure-from-Motion photogrammetry, UAV.
Where:
Italy, France, UK, Romania, P.R. China, New Zealand.